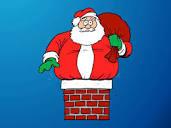 The Appalachian Regional Healthcare System has some tips for maintaining your figure during Christmas
The holiday season is back and busier than ever! And because of that the Appalachian Regional Healthcare System has a few suggestions on how to maintain your healthy habits during this holiday season. leave room for some of your favorite seasonal treats.
Having your favorite treats one time a year will likely not alter your weight. Slow down and indulge in that special holiday treat. During the holiday season, people are pulled in too many different directions, which causes meals to be skipped or missed. As a result, at your next meal you are likely to overeat. Instead of skipping a meal pack a filling snack to hold your appetite over, such as almonds, peanut butter, banana, or string cheese. Although the holiday season is busy, be sure to keep yourself physically active. The CDC recommends the average adult have 150 minutes of aerobic activity and at least two days of muscle-strengthening activities. To meet the necessary recommendation with a limited schedule, try parking further away from the mall, take a few more laps around the store, or have prescheduled time to work out with friends or family.
---