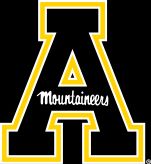 ASU is holding Commencement Ceremonies throughout the day
Appalachian State University is having their fall 2022 graduates Commencement ceremonies Today.
The graduations have been split into three ceremonies the first took place at 9AM, for the Beaver College of Health Sciences, Hayes School of Music, and the Reich College of Education. The second at 1PM for the College of Fine and Applied Arts, Walker College of Business , and the third at 5PM for the College of Arts and Sciences. During these times traffic around the ASU campus may be backed up and if you can you may want to avoid it altogether.
---