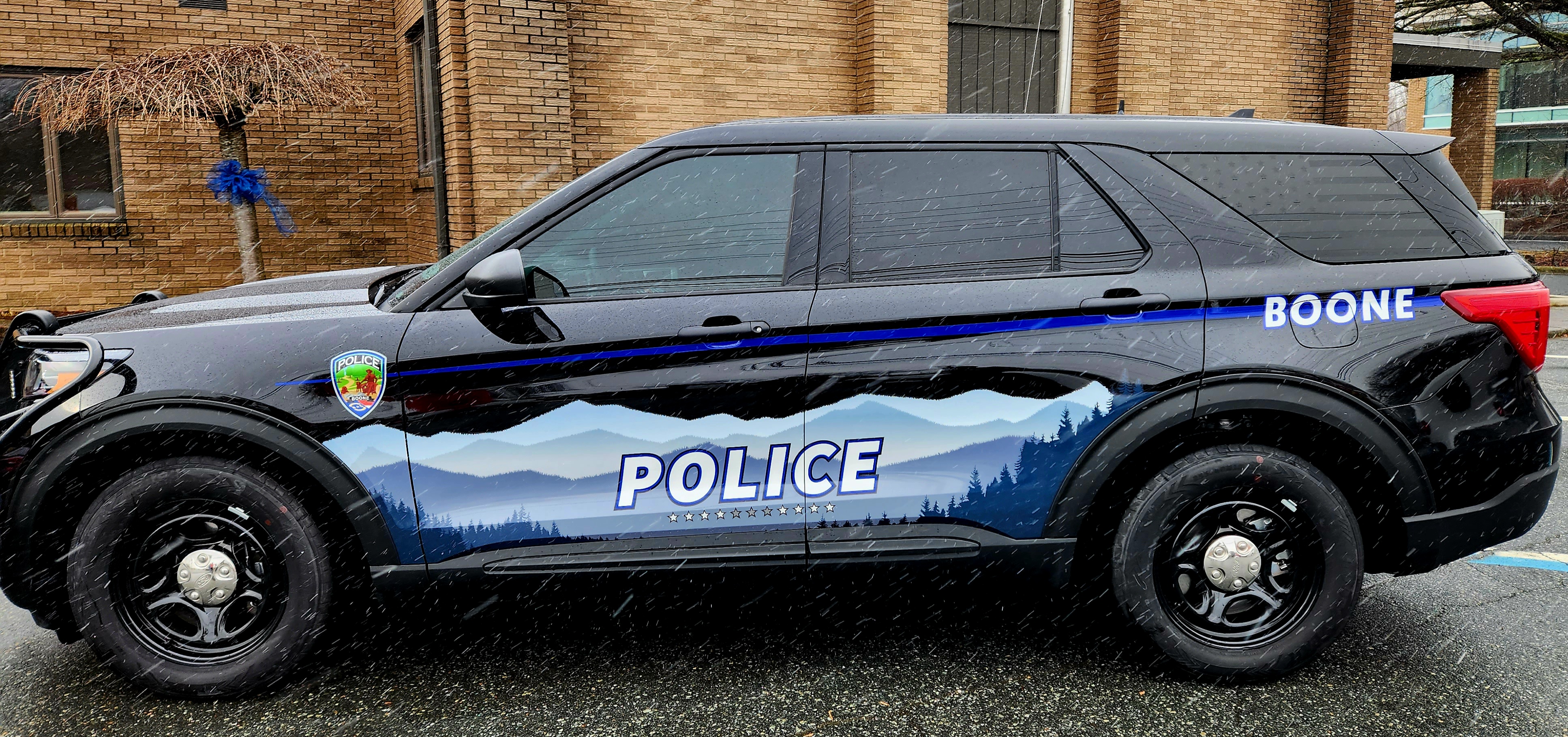 NEW Boone Police Car Design
In August of 2022, the Boone Police Department held a community wide competition to create a new design for their police vehicles that would capture the beauty of the Boone area, while also having a professional and approachable look that would represent their mission statement on community policing.
After reviewing over fifty submissions, the officers chose five of them to present to the Town Council for final approval. Marty Shue, who owns and operates Carolina Custom Designs in Ashe County, submitted one of the designs anonymously. Marty is the father of one of the police officers, Caleb Shue, and he wanted to make sure that his submission would not jeopardize the integrity of the competition. The design that was chosen features the mountains of the Appalachian region, which Boone rests in, to highlight the beauty of the area. When asked why they visit or live in Boone, many people say, "Because I love the mountains!". The stars below the mountains also have an important meaning. The stars represent hope and a bright future for the Boone community, now and in the years to come.
---