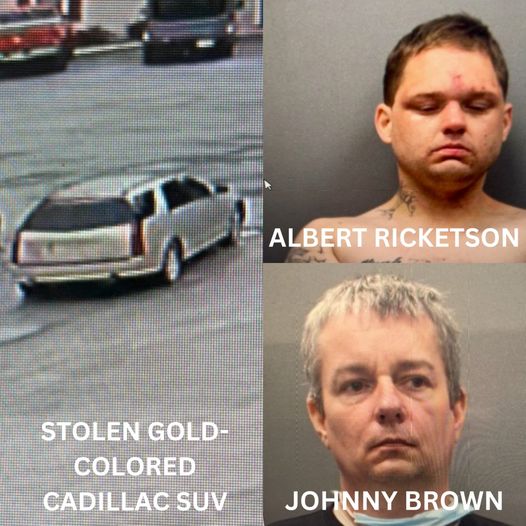 Two Virginia Inmates are on the loose
Yesterday, Two inmates with ties to Ashe County escaped from the Southwest Virginia Regional Jail in Abingdon, VA.
Johnny Shane Brown and Albert Lee Ricketson, both with violent criminal histories, are both on the run with a stolen gold-colored Cadillac SUV, Virginia license plates UDZ-6049. Brown is a 51-year-old white male who stands 5 feet 11 inches tall and weighs 182 pounds, with gray hair. Ricketson is a 31-year-old white male who stands 5 feet 8 inches tall and weighs 212 pounds, with brown hair. They were last seen wearing red jumpsuits and possibly white t-shirts. Washington County, VA Sheriff's Office is offering a combined reward of $10,000 for information leading to the apprehension of the two escapees. In the meantime, the Sheriff's Office has urged citizens to keep their families safe and lock all home and car doors. If anything suspicious is seen, they are urged to call 911 immediately.
---