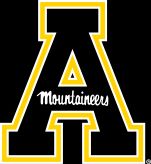 ASU and it's partners are creating Support groups for the Elderly
Appalachian State University's Blue Cross NC Institute for Health and Human Services (IHHS) is taking a step to support the community by partnering with the High Country Area Agency on Aging and other organizations to offer new support groups for community members.
The support groups, facilitated by IHHS Interprofessional Clinic social workers and social work students, are designed to provide mutual exchange, education, and relationship-building. The first of the support groups is The New Normal, a stroke and traumatic brain injury support group that will be held the first Wednesday of each month from 1-2:30 p.m. at IHHS Interprofessional Clinic, Group Room A, Leon Levine Hall, 1179 State Farm Road, Boone. This group will offer attendees information and emotional support, as well as build relationships and find ways to improve quality of life. Registration is encouraged, but not required. The other support group is Surviving and Thriving, a caregiver support group that will be held weekly on Monday. This group will provide a safe and supportive environment for caregivers to share their struggles and successes, receive support and information, and find ways to cope with the demands of caregiving. 
---