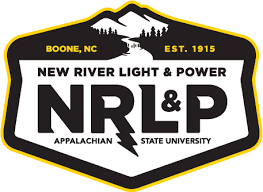 NRLP is seeking donations for their "Round-Up" Program
In the High Country, the highest monthly electric bills tend to coincide with the cold winter months, which can be hard for residents struggling to make ends meet.
Each year, Appalachian State University's New River Light and Power (NRLP), a nonprofit utility serving Boone and the surrounding areas, invites customers to support local families through its Good Neighbor Round Up Program. "With the cold winters we face each year in the mountains, heating and electricity can be a challenge to local families in need. You'd be surprised how a few extra cents per month can add up and help a neighbor who's fallen on hard times. The Good Neighbor Round Up Program is a great way to make a big difference in the lives of others in our community," said NRLP General Manager Ed Miller. Currently, about 500 customers participate in the program, according to NRLP. The generosity of these individuals and many others has provided assistance to over 400 neighbors in need since the program's conception, raising a total of $45,128.45 in relief funds. Donations made to the Good Neighbor Round Up Program are held in a trust account established by NRLP, and the utility is responsible for disbursing the funds. Hospitality House assists by identifying customers in need and determining who will receive relief funds.
To donate visit the NRLP webpage: https://nrlp.appstate.edu/
You can also visit these resources: hosphouse.org/wecan http://www.wataugacounty.org/
---